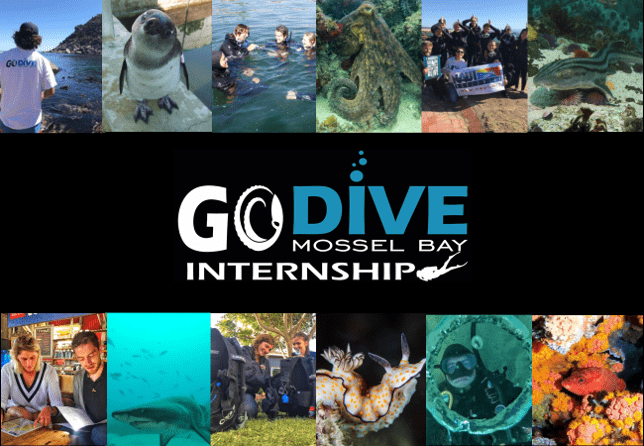 A message from our senior Instructor and Director  – If you are reading this, its safe to assume you're looking for something amazing to do with some time that you have. It might be a month or two, it might be six months or even a year. Or maybe you have decided that you want to travel the world, diving some of the most exotic and beautiful dive sites that our ocean has to offer while getting paid. What ever the reason, you are looking for an experience of a life time but you are also looking to gain some valuable skills that will help shape your future.  
 With hundreds of SCUBA programs out there, you're probably wondering how our program is different from the rest so im going to go ahead and give you a few reasons:
The training we offer is not only educational but safe and fun and will prepare you for your career in diving.
You can contribute to meaningful research during your time with us and have that as something tangible to add to your resume when applying for jobs as a Dive Master or in any other marine field. 
You will join a passionate group of people, who's number one goal in life is to help conserve our oceans.
As an Intern with us you will have the opportunity to explore South Africa, both underwater and on land. Things like Safari Bush Camps, Trail Hikes, Caving Adventures and Great White Shark Cage Diving will all be possible during your stay.
By joining our Internship you are signing up for the adventure of a lifetime
Interns will get the opportunity to participate in underwater field surveys, learn practical field work skills, and assist in qualitative and quantitative data analysis to help us better understand the species biodiversity and ecosystems of Mossel Bay. You will also get hands on in conserving the coastline, through a variety of projects, including ghost gear recovery and
analysis.
Anyone with a passion for our marine world is welcome to apply, even if you have no previous diving experience. We will teach you how to explore, understand and protect our beautiful oceans. This life changing experience will ultimately enhance your CV/Resume. We will provide you with reference letters, do our part in helping you obtain college credit, and introduce you to a network of marine professionals around the world.
Theory of Diving
Diving theory will be done in the classroom or online with an e-Learning code dependent on course structure and Instructor judgement. Each course from Open Water to Dive Master has theory that must be completed prior to course qualification. Classroom theory is typically done on bad sea days when we are unable to dive.
Practical Dives
To become a Dive Master, you must have at least 60 logged dives. Roughly half of these dives are practical (training) dives. You will also be expected to assist on research dives. A minimum of 2 months is required to complete all dives.
Please note we are constantly adjusting our schedules with the weather and tides. Diving days are not decided until the evening before. All courses and diving activities are weather dependent. 
Duties/Tasks
Being a Dive Master is about more than just leading dives. You have a responsibility to your clients, your company/agency, and the public.
Each intern will have duties such as: boat/gear maintenance/servicing, briefing clients, rinsing client gear, filling cylinders, maintaining a clean and organized gear room, marketing to local businesses, social media marketing, assisting Instructors with TSD and Open Water courses, educational outreach, presentations, etc.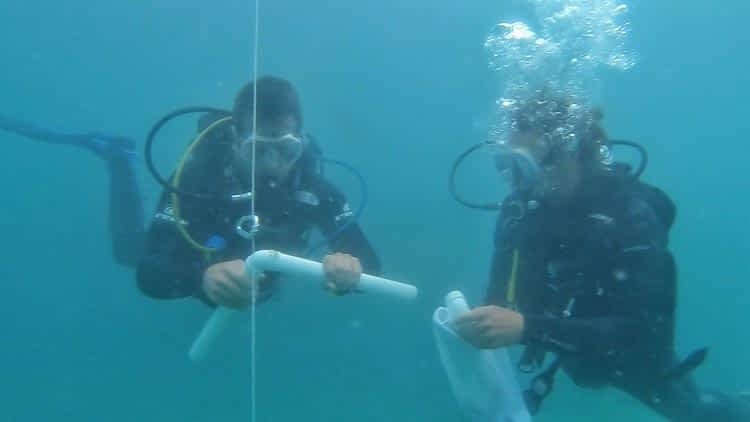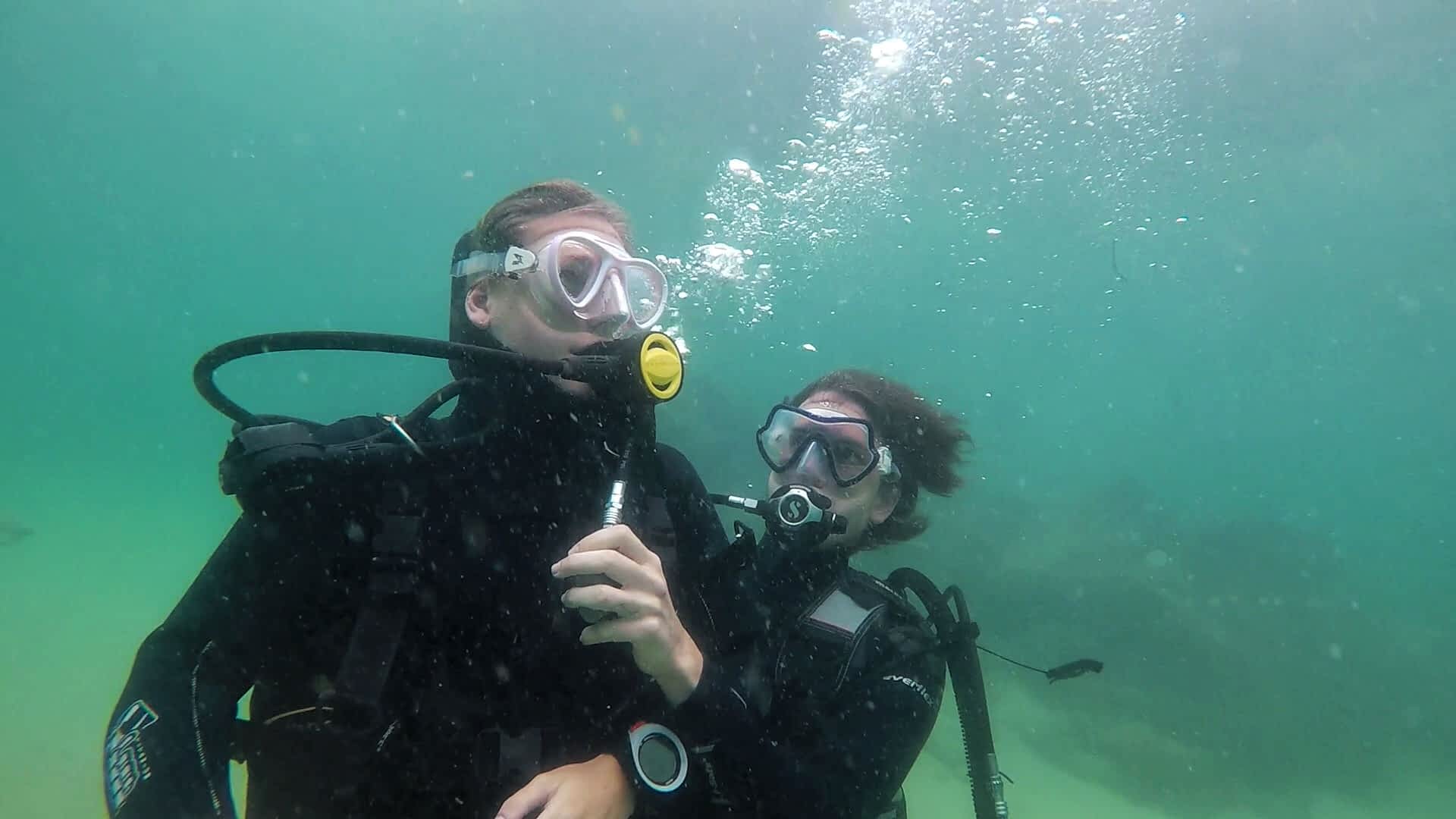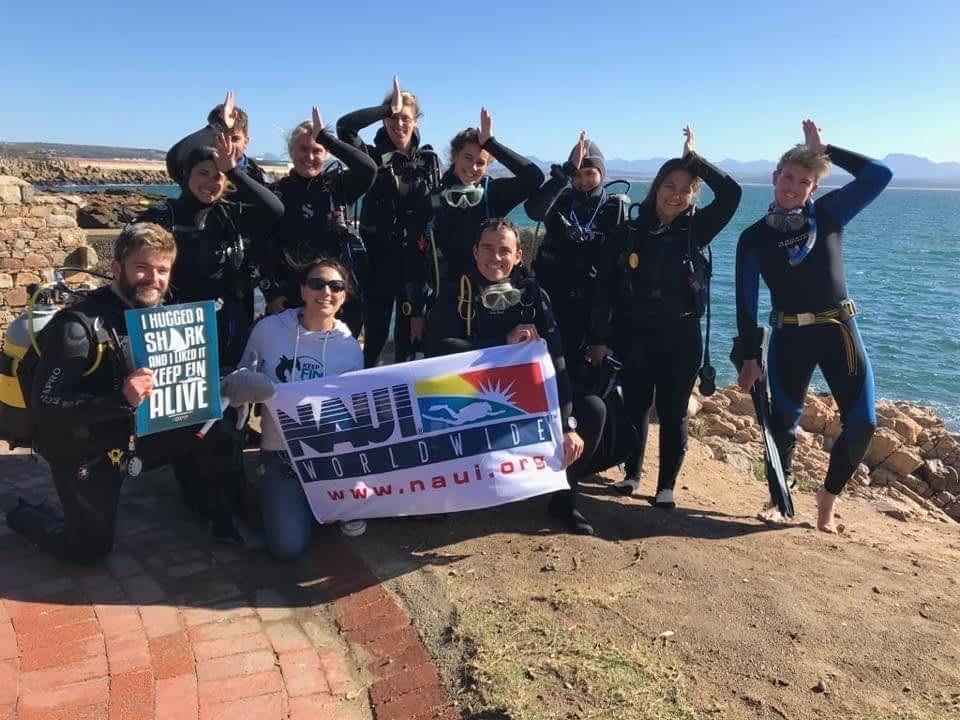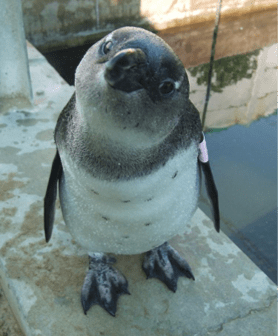 Clean Ocean Divers Workshop with Keep Fine Alive
This workshop will involve a lecture on plastic pollution, a practical element to learn how to safely and effectively remove fishing line from reefs, information on what's involved in deep clean diving, an intense speciality dive briefing and a deep clean dive at a known plastic pollution problem spot. We will also be working with the Strandloper Project, to recover plastic and ghost fishing gear, from a recently established survey transect. Afterwards, we will analyze the items collected and compile data, to feed into both a regional and international database.
Coastal Clean Ups with Keep Fin Alive
The volume of plastic waste in our oceans and on our beaches grows annually. Unfortunately, so does the number of marine animals and seabirds that are killed from entanglement and choking on this debris. Our goal is to help keep some of our favorite dive companion creatures safe from plastic harm. At the same time, we will be gathering valuable data, to be fed into national and international databases, helping us to understand the typical waste found in order to tackle the main problem plastics.
Community Outreach with Keep Fin Alive
Involvement in school talks, public talks, radio shows and a puppet show, raising awareness about ocean conservation and plastic pollution. Helping establish Clean Ocean Companies, aiming to encourage local businesses to reduce their plastic pollution impact.
Weekly Penguin & Seabird Rehabilitation with SAPREC
Each week we will spend a morning volunteering at SAPREC (Seabird and Penguin Rehabilitation Centre) where we will help clean enclosures, feed the penguins, and assist with any other necessary work.
Invertebrate and Reef Surveys
Underwater field surveys are important in 'ground truthing' the status of a particular environment. Understanding how a community functions within an ecosystem allows us to make informed ecosystem-based management decisions.
In order to complete a full survey of the reef, transects and quadrats will be used. Interns will learn the pleasures and challenges of working with various scientific equipment while also learning how to efficiently record and identify species in field. Percent cover of habitat forming species as well as abundance counts of all other invertebrates will be recorded. Using macro photography, interns will also learn how to take ID photos and identify species using keys and ID books.
Nudibranch Surveys
Nudibranchs (sea slugs) are one of the most diverse marine invertebrates in the world. More than 5,000 species exist and many more have yet to be described. Spatial and temporal data will be collected using a 'search per time' method where every nudibranch observed will be photographed, measured, and recorded. New or undescribed species will be collected, preserved, and kept for molecular analysis.
Fish Surveys (UVC and BRUVs)
Underwater visual surveys (UVC) will be carried out using the roving method. Interns will learn how to accurately identify and record species in field and input them into the ongoing database.
We are also using baited remote underwater video (BRUVs) to examine differences in species assemblages when divers aren't present in the water. Interns will be responsible for helping us to deploy and retrieve the BRUVs, followed by video analysis and species identification.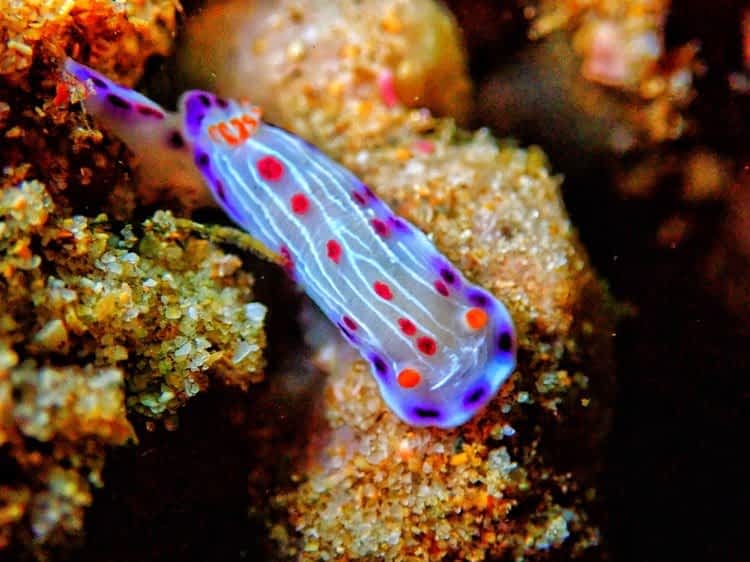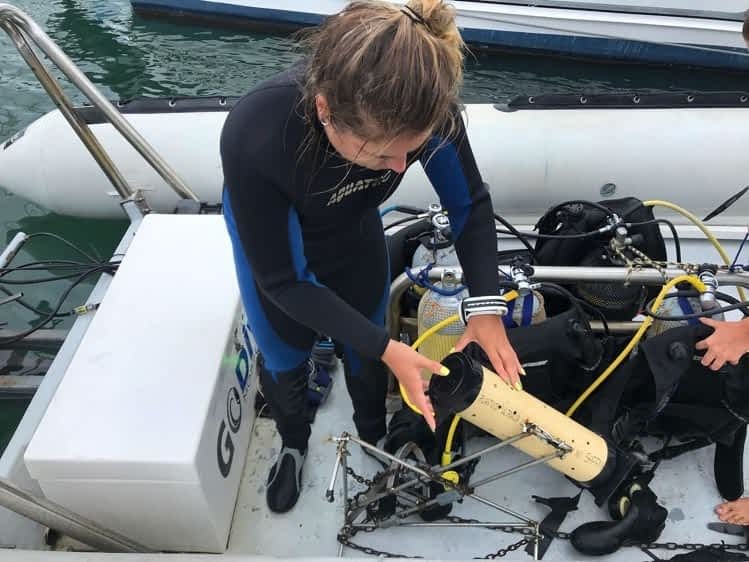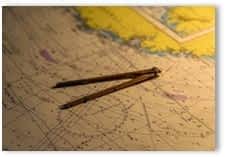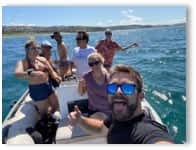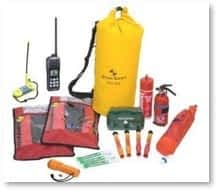 Becoming a Skipper in South Africa
To become a Skipper in South Africa, you will need a certain number of logged boating hours for experience. How many hours will depend on the license you are applying for. This log needs to be confirmed and signed by a qualified Skipper to be valid.
Skippers Training
During your stay with us, you will have the opportunity to work alongside our Skippers to gain this valuable seamanship experience and complete your log.
Once your log is complete, we will book your exam appointment with SAMSA, right here in Mossel Bay. Our Skippers will then help you prepare for your exam.
Seamanship Experience
Apart from time at the wheel of our Semi-Rigid dive boat you will also learn how to prepare the boat, check the safety equipment and weather conditions, safely deploy and retrieve the anchor and many other important skills.  
Seamanship Skills
All interns will be involved in the following seamanship activities: man overboard, marine firefighting, first aid for seafarers, abandon ship, low visibility procedures, GPS operations, nautical terminology, boat handling, equipment troubleshooting, navigation and chart work, and many more.
Did you know? – A Dive Master qualification and SAMSA Skippers Ticket, are huge advantages when applying to work on Super Yachts abroad.
Time Off - Pick Your Adventures