For those who need water to breathe
Haven't Dived in a While?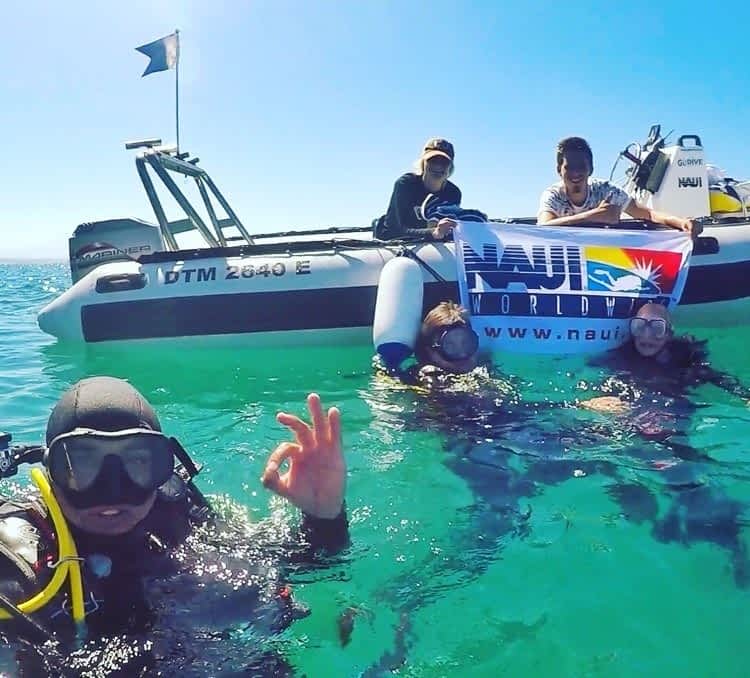 Interns are able to complete their Divemaster certification
throughout their stay with us. This training is the first step
in developing a professional diving career. The Divemaster
certification will provide interns with the knowledge and
experience necessary for any future work in the marine
field.
Interns will get the opportunity to participate in underwater
field surveys, learn practical fieldwork skills, and assist in
qualitative and quantitative data analysis to help us better
understand the species biodiversity and ecosystems of
Mossel Bay alongside our head researcher from
Marine Action Research.
Working with the international conservation initiative,
Keep Fin Alive, interns will get involved in a variety
of community and educational activities. The
projects inspire action from both interns, and those
they reach out to, with the ultimate goal of creating
cleaner oceans.
"From birth, man carries the weight of gravity on his shoulders. He is bolted to earth. But man has only to sink beneath the surface and he is free" – Jacques-Yves Cousteau